Equitable Access for School Technology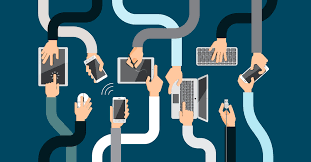 Ensuring access for all students
Challenges remain in these early days of developing new personalized learning models. These 5 strategies promote excellence and equity in elementary and secondary schools in the digital learning age.
1. Support 1:1 Take-Home Technology
The combination of inexpensive devices (especially Chromebooks) and open education resources have made it cheaper to provide digital access to great instructional resources than textbooks. It also powers blended and anywhere anytime learning models.
2. Support Community Broadband Access
Home connectivity is important to support extended learning opportunities and full digital equity. In a limited number of cases, school districts may provide a connected device (tablet or laptop with hotspot) to students lacking home access, but this quickly becomes cost prohibitive to do at scale.
3. Encourage BYOD
Because the vast majority of secondary school students nationwide today bring their own device to school, most districts have dropped their phone bans and allow teachers to decide when and how students can use phones in class. Bring your own device policies should be used to create a high-access environment .
4. Support Digital Literacy
To prepare students for middle school, high school, college and beyond, the district uses a digital literacy curriculum. Students have 24/7 access to the content, so they can work in class, at home or on the bus.
5. Go Online
Districts serving diverse and low-income communities are finding very high smartphone penetration rates. Highline Public Schools, near Seattle, uses the SchoolWires mobile application to connect with parents and share assignments, contacts and calendar events.
One quick and easy way to make sure everyone gets a turn is to create a technology access form. Such as, the one below.
Scheduled Time to obtain technology

Teacher's Name

iPad Cart Number

Other Technology Item

Sign Out

Sign In

 

 

 

 

 

 

 

 

 

 

 

 

 

 

 

 

 

 

 

 

 

 

 

 

 

 

 
Check out the videos below for a better understanding of equitable access.
REFERENCES
(2017). 10 Strategies promoting digital access and equity. Retrieved From. http://www.gettingsmart.com/2017/03/10-strategies-promoting-digital-access-and-equity/
ISD192webtech. (2015, August 18). Enhancing Learning with Increased Access to Technology. Retrieved From https://youtu.be/DsbweofAYyk
Ark, T. (2017, July 18). Why Student Access to Technology is Important. Retrieved From https://www.youtube.com/watch?v=QW6_jvjpWZ4