Hello!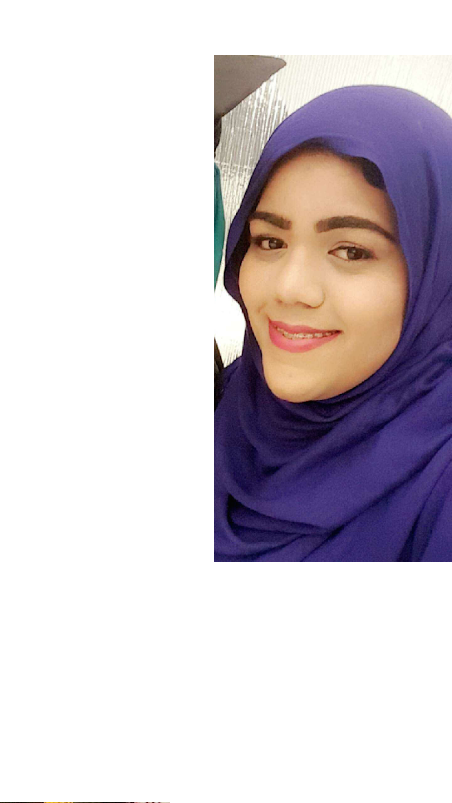 My name is Samia Quadri and if you would like to learn more about me, you're in the right place. I recently graduated from Benedictine University with a Bachelor's Degree in Elementary Education. I am also endorsed in teaching Science and Social Science. I grew up in the small town of Hoffman Estates and attended Hoffman Estates High School, where I received my high school diploma. I also played lacrosse for 4 years at HEHS!
Ever since I can remember, I dreamed about being a teacher, and finally with hard work and help along the way, this dream has finally come true. I have a passion for teaching others and it makes me feel accomplished when a student "just gets it" after I support them in their learning. I have experinced teaching in differnt schools and grade levels. This has given me great experience in teaching diverse learners and has increased my passion in teaching. Creating a fun and safe learning environment for my students is my number one goal. When students are having fun, the can effectively learn, and with this there is no limit to what they can accomplish. I cannot wait to meet all my students and their parents this year!
Hope to see you soon! 
        Miss. Quadri
I love to read

My favorite authors are Sarah Dessen and J.K Rowling

My list of favorite books includes the Harry Potter Series, and When You Give a Mouse a Cookie.

I love Marvels movies

I love to ride my bike, go horse back riding, and going to the beach in my free time

I have one younger and older sibling, and I come from a family of 5

My favorite color is turquoise

 I wish to trave

l around the world- I have been to 38 of the 50 U.S States.