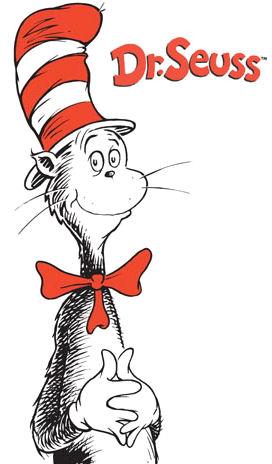 Theodor Seuss Geisel - "Dr. Seuss" Biography
Oobleck Recipe
2 cups of corn starch
3 drops of green food coloring
Enough water to make a thick mixture (about the texture of pancake batter).
I usually measure equal amounts of water and corn starch, but mix water in slowly.
Mix all ingredients together. This makes a fun mixture to play with textures. Use different utensils, such as a spatula, bowl, and funnels, to see what form the mixture will take.