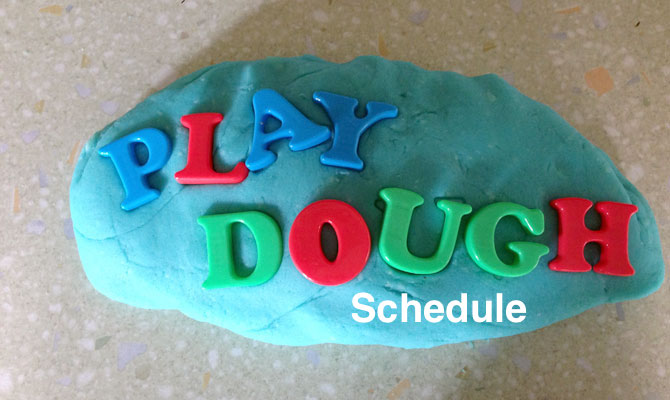 September - 
October - 
November -
December - 
January - 
February - 
March - 
April - 
May - 
June - 
If you would like to make us a batch, please email at scraig@milforded.org 
and I will add you to the schedule!! Thank you for your help. 


Recipe
3 cups of flour
1 1/2 cups salt
3 tablespoons of oil
2 tablespoons of cream of tartar
3 cups of water
10 drops of any color food coloring

Mix and cook over very low heat until not sticky to touch.