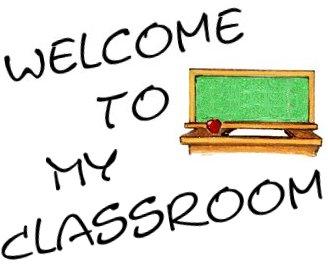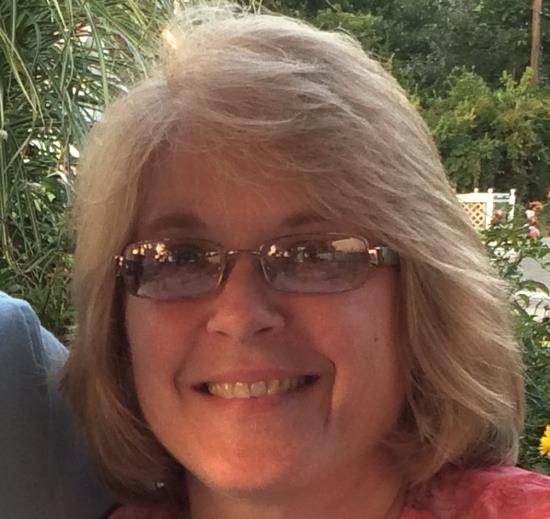 Welcome to Room 4!! Mrs. Craig

Remember if you email me after school day begins I may not get back to you until after school.

I hope it's a great resource for you and your child. Remember the easiest way to get to my site is www.mrscraig.com.  My site is designed to give the children an easy way to get to on-line educational games and to motivate them to master skills. Throughout the year I will challenge them to learn various skills and once they do, their first name will be displayed on my website. 
---
Fundations 

Readers' Workshop

In kindergarten, your students begin to establish their identities as readers while they build the foundational skills for reading. 
In the first unit, We Are Readers, children will develop concepts of print, phonemic awareness, phonics, and the knowledge necessary to use story language to support their approximations of reading. 
The second unit, Super Powers: Reading with Print Strategies and Sight Word Power, glories in children's love of play as they learn "super power" strategies that help them search for meaning, use picture clues, work on fluency, and communicate meaning. 
In the third unit, Bigger Books, Bigger Reading Muscles, children attempt more difficult books with greater independence and use reading strategies to read with more accuracy, fluency, and comprehension.
T
he last kindergarten unit, Becoming Avid Readers, helps youngsters role-play their way into being the readers you want them to become. They pay close attention to characters, setting, and plot while reading fictional stories, become experts in nonfiction topics as they read together in clubs, and play with rhyme and rhythm while reading poetry.

Shared Reading
You can focus on retelling a story using this retelling hand.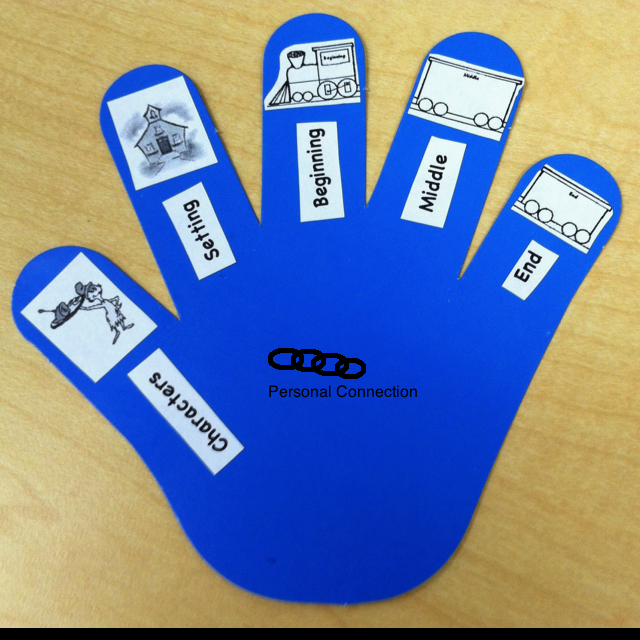 Shared Reading is an interactive reading experience that occurs when students join in or share the reading of a book or other text while guided and supported by a teacher. The teacher explicitly models the skills of proficient readers, including reading with fluency and expression. The shared reading model often uses oversized books (referred to as big books) with enlarged print and illustrations.

Writer's Workshop

-Alphabet books - Enjoy reading them. 

-List Book - such as, I like books, ____ has fur., ____ can swim., etc.  Students will understand that pattern books are books that use repeating words to communicate meaning. Students will understand how to find topics or ideas for their pattern books.  Students will understand that they should use the word wall to create their patterns. Students will understand 
     - that reading pattern books can help them make pattern books of their own
     - that pattern books are books that use repeating words to communicate meaning 
     - how to find topics or ideas for their pattern books 
     - that they should use the word wall to create their patterns such as I like ___., I
have a _____., My favorite is ______. etc. 

-Donald Crews Author Study - Narrative Writing Strategies - Writing about Experiences
An author study is a great way for students to begin to see author as real people whose writing styles and strategies can be emulated. Donald Crew is a particularly fine choice for a Kindergarten study. Donald Crews in both author and illustrator. Crew is an especially wonderful writing mentor for the youngest writers because he writes stories around simple topics drawn from his observations and real-life experiences. His work portrays the beauty of the ordinary and familiar using pictures and words. His view of the world contains bright colors and vivid lines that draw young readers and writers into his books.

-How to books - First, Next, Then and Finally - How to books teach us something.

-Opinion Writing - The purpose of this is for students to develop a good understanding that we can have opinions or strong feelings about books, notice opinions in mentor text and that some writers state their opinions in a letter format.

Second Steps - Social Skills


If you would like to donate supplies, we could use paper towels, tissues, hand soap, ziplock bags all sizes, and cleaning spray/wipes.
Please remember to send your child to school with a warm jacket. We will continue to go outside for Playground, weather permitting...

---

Please remember, toys (webkins, silly bands, stuffed animals, etc...) are not allowed at JFK. If your child has something to share that pertains to our unit of study, they are welcome to bring it in. 
Bathroom: Please remind your child that they are able to use the bathroom when ever they need to. Please remind them to just let me know. This will hopefully help avoid accidents.


 

Daily attendance records are kept at school. Please call the office before school begins if your child will not be in 783-3568. Upon return, a note must be provided. Please state the reason for the absence.

To reinforce what we will be learning in school, please help your child practice cutting paper and writing his or her name in upper and lower case letters.

Handwriting Practice - This site is very easy to use. (Click Here)