Welcome Senior High!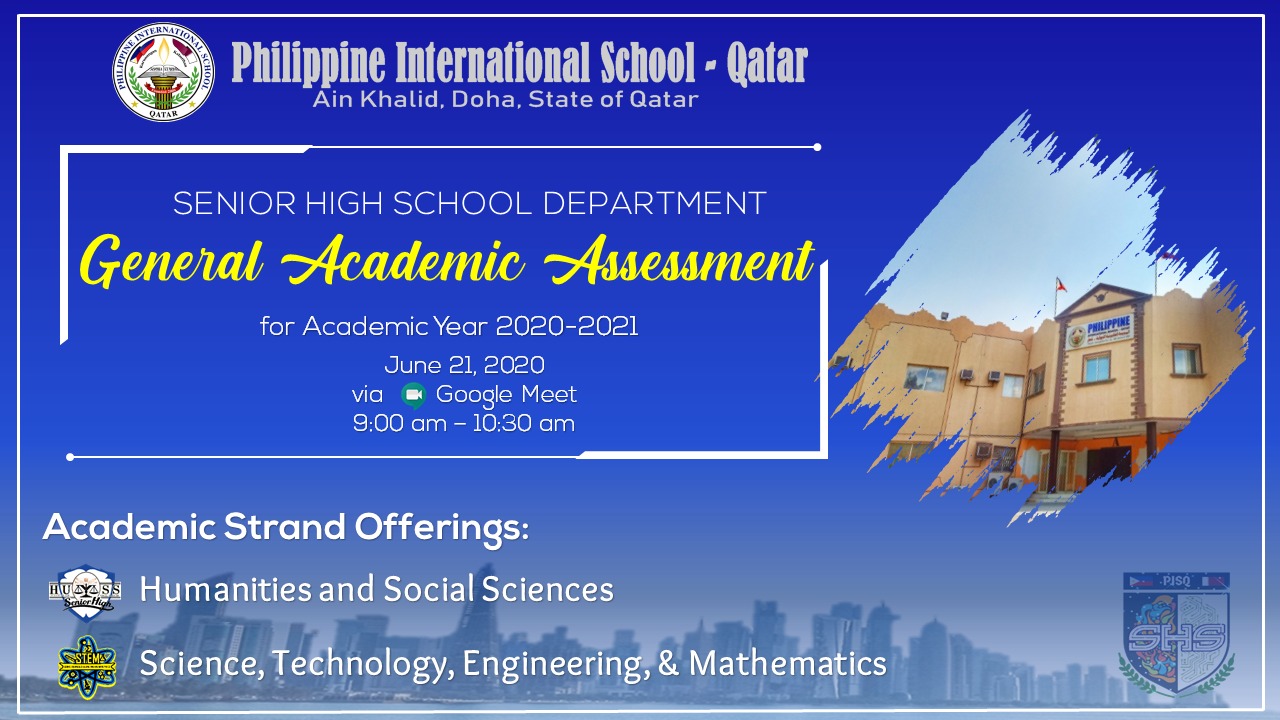 The General Academic Assessment (GAA) for the incoming Grade 11 Senior High School is designed to assess the student's mastery of competencies learned in general and in specific academic areas related to STEM and HUMSS strands from the Junior High School. Scores on this assessment are used for assessing student's readiness in their chosen strand, determining the level of proficiency in the subject, admission decision, and academic placement if necessary.
      The GAA consists of three (3) subtests: General Knowledge Test, Language Proficiency and Reading Comprehension and Track Proficiency and Readiness Test – Mathematics and Science for STEM and Humanities , Literature, and Social Sciences for HUMSS.