W.I.N., Inc. practices a holistic approach to learning. Considering the Whole Child includes factors of their environment as well as what needs to be developed within them.
To successfully complete this, W.I.N. has adopted the ASCD's Whole Child Tenets:
Each student enters school healthy and learns about and practices a healthy lifestyle.
Each student learns in an environment that is physically and emotionally safe for students and adults.
Each student is actively engaged in learning and is connected to the school and broader community.
Each student has access to personalized learning and is supported by qualified caring adults.
Each student is challenged academically and prepared for success in college of further study and for employment and participation in a global environment.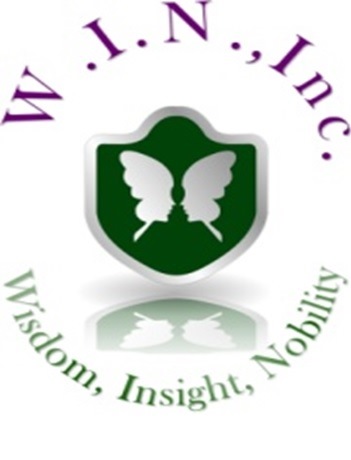 Mission Statement
Our program is designed as a highly engaging enrichment program that inspires and empowers students to excel. We will encourage students to become self-directed, life-long learners by equipping them with life skills needed to thrive in all areas of life.
Vision Statement
Our vision is to assist schools, churches, communities, & government agencies in delivering quality activities to youth regardless of economic status. Our aim is to help young people learn positive virtues and develop life skills through whole child education. Our goal is to provide necessary skills to insure academic success as well as personal success by providing a framework in which youth can apply themselves toward achieving academic potential.
W.I.N., Inc. is dedicated to making a positive difference in the academic success of students. Our tutors are certified and will assist students in achieving their utmost academic potential through professionally supported one-on-one mentorship or small group classes.
W.I.N., is looking to accommodate all students and their needs. If there is a desire for a small group class or seminar, please let us know. We pride ourselves in listening to the needs of our student community.