Welcome to Mrs. Gregory's
Speech/Language Therapy Website!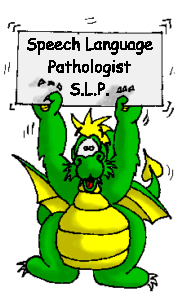 Welcome to the 2011-2012 school year!
Announcements:
I am so excited to announce that we now have an iPad to use during speech therapy! This will be a beneficial tool to help us meet our speech/language goals! If your child is working on articulation (sounds) and you are interested in receiving e-mails regarding progress, please send your e-mail address to me. I have downloaded an articulation app that allows me to track progress of specific sounds and e-mail them to you. Thank you!
Turn Your Trash Into Resources!
Please save your empty printer cartridges. Office Max has a program for teachers that allow them to receive $3.00 per cartridge to go towards a store credit. This credit would be used to purchase more ink cartridges for our speech/language therapy room printer. I would like to make sure we have what we need to keep our therapy room operating as effectively and efficiently as possible. Thank you for all of your help!