Teaching had been a lifelong goal for me, and I achieved my goal in 200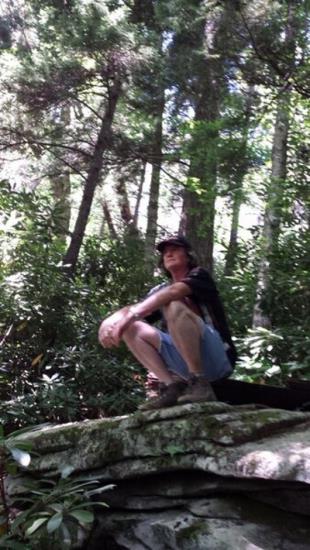 6 when I graduated from NCCU Summa Cum Laude (Hey Kids: if I can, you can, too!). I have been teaching second grade ever since.

My hobbies include bicycling, exercising on the elliptical and treadmill, and cooking. My favorite vacation spot is the N.C. High Country.

My wife Maggie and I have three grown children, two who live in Raleigh and one who lives in Seattle, Washington, as well as two adorable grandsons. We share our home with two rescued greyhounds. Chance (who is black and white--his coloring is known as "cow"!, is 5 years old, and just came off of the racetrack at the end of December 2016). He ran 174 races in his career. Our other greyhound is Jack, who is black, is 3 years old and only ran about 10 races--now he's ready to just settle in to a new house with comfy beds and lots of stuffie toys with his pal Chance!