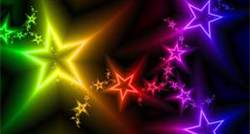 First Meeting held Wednesday for those interested in joining 4-H. Shelley Gaines is the leader and will be in the auditorium from 3:15 until 6:00. If you are interested, please go during that come-and-go time.

First Bulldog Bash...August 28th at 2:20
Our class will be showcasing and leading in the first Bulldog Bash. It begins at 2:20 in the school auditorium. Parents and other interested individuals are welcome to attend.

Ms. Shirley's Shining Stars
That's what we are...shining stars. We are here to explore, seek, and learn all that is set before us. We are responsible for our destiny. If we sit back and do nothing, then nothing will happen. It is when we engage in the process, it becomes amazing how we will evolve."Excellence is a habit. The things we do the most are the things we do the best."
Welcome to 5th Grade!