POLITICAL BACKGROUND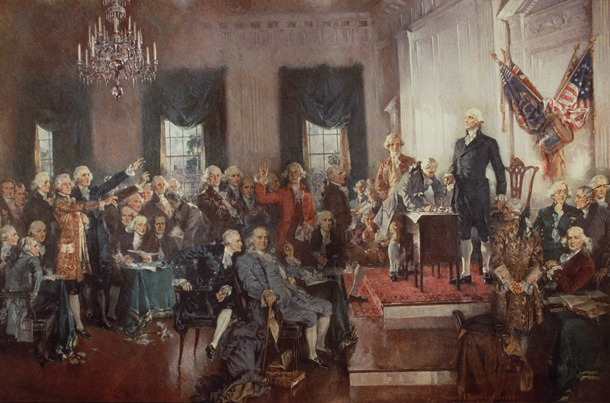 In 1757, Benjamin Franklin went to England to represent Pennsylvania in its fight with the descendants of the Penn family over who should represent the Colony. He remained in England to 1775, as a Colonial representative not only of Pennsylvania, but of Georgia, New Jersey and Massachusetts as well.
In 1765, Franklin was caught by surprise by America's overwhelming opposition to the Stamp Act. His testimony before Parliament helped persuade the members to repeal the law.
Franklin was elected to the Second Continental Congress and worked on a committee of five that helped to draft the Declaration of Independence. Though much of the writing is Thomas Jefferson's, much of the contribution is Franklin's. In 1776 Franklin signed the Declaration, and afterward sailed to France as an ambassador to the Court of Louis XVI.
In part via Franklin's popularity, the government of France signed a Treaty of Alliance with the Americans in 1778. Franklin also helped secure loans and persuade the French they were doing the right thing. Franklin was on hand to sign the Treaty of Paris in 1783, after the Americans had won the Revolution.
Now a man in his late seventies, Franklin returned to America. He became President of the Executive Council of Pennsylvania. He served as a delegate to the Constitutional Convention and signed the Constitution.