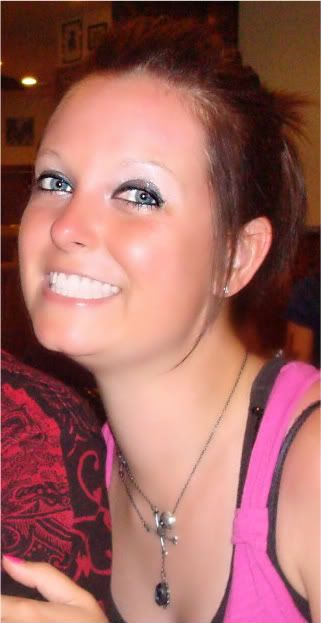 Mrs. Amanda Turner
I am Mrs. Amanda Turner (but you can call me Mrs. Turner, or Mrs. T) and I will be your 6th grade ELA teacher for this year.  This is my fifth year teaching; I taught at Western Heights for four years, and this is my first year at Northern Middle. I graduated from Shepherd University in West Virginia in Spring 2006. The degree I earned was a Bachelor of Secondary Education in English, grades 5-Adult. I am currently seeking a master's degree in Multicategorical Special Education through West Virginia University.
In my spare time I like to go to concerts, go camping and fishing, ride four wheelers, take pictures, and relax in my two puppies (Squirt Lee and Bella Dolce) and my husband, Chad. Bella Dolce is a Minature Boxer (Boxer and Boston Terrier mix) and Squirt Lee is a Terrier mix (the vet thinks he is mixed with a Rottweiler or Doberman). My high school sweetheart and I were married in a real castle in Berekely Springs, WV a little over 3 years ago. My favorite place to be is at the beach, especially in Key West, FL (where we spent our honeymoon).
I decided to be a teacher because when I was a young elementary school student I had a very difficult time learning to read. I didn't actually learn to read until several years after my peers. In high school when it was time to choose a career cluster and begin thinking about what I would like to do with my life, I thought of teaching. I really enjoy working with children and young adults and instilling in them the love of reading that I now have. I especially love working with those students for which reading doesn't come easily, because I see a bit of myself in each of them.
If you wish to know anything else about me, do not hesitate to ask.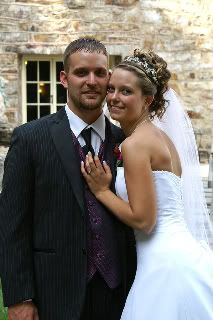 My husband, Chad, and I
Bella Dolce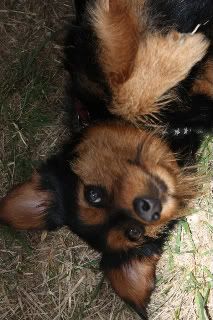 Squirt Lee